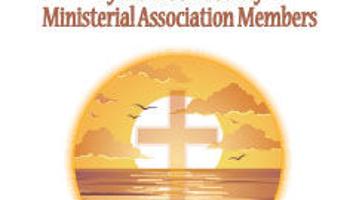 We are the presence of God on earth | To free
Jesus says in John 10: 9, I am the door. If anyone enters by me, he will be saved, and will come in and go out and find pasture. 10 The thief comes only to steal, kill and destroy. I have come so that they may have life, and have it more abundantly.
In all that is happening around us, it is important, as disciples of Christ Jesus, to think about our identity of who we are in Christ for he has given us abundant life in the midst of it all, for it is is in him that we live and move and have our being. Girl. 17; 28. For our life is hidden with Christ in God. Col 3; 3.
What a privilege we have been given to live our life with his presence and his irresistible love as conquerors, more than conquerors through Christ. He even raised us up together and made us sit together in heavenly places in Christ Jesus, 7 so that in the centuries to come he might show the excessive riches of his grace in his kindness to us in Christ. 8 For by grace you were saved by faith, and not by yourselves; it is a gift of God, 9 not of works, lest no one boast. 10 For we are his work, created in Christ Jesus for good works, which God has prepared in advance for us to walk on. Ephesians 2; 6.10.
It is time to insist on all that he has blessed us and to learn to live, to abide in him and to trust the Lord with all your heart, and not to rely on your own understanding; but in all our ways of recognizing it. Prov 3: 5-6.
Imagine living our daily life by welcoming and carrying the presence of God, the King of all Kings, the Creator of all that is, who gave us a whole new life in himself and our body became his temple.
Should we not be his praise and worship as he takes us from one kingdom of glory to another and brings us as in heaven here in Jesus name ?!
But just as a veil separated the holy place from the most holy place of His presence, many times we allow our own understanding of everything that is going on to become a veil that separates us from living in and of intimacy and wholeness. of his presence.
Realize how important it is to captivate our thoughts to the obedience of Christ in us. Our flesh and the enemy want to keep us trapped in sins, feeling us unworthy, under condemnation and in all that is evil, as Jesus came to free us from our sins and give us a whole new life in himself. by virtue of the blood of his covenant with us! Let's take a look at the things above.
Everything that Jesus has provided to us in salvation is already in us.
Isa 12: 2: Behold, God is my salvation; I will trust, and I will not be afraid; "For Yah, the Lord, is my strength and my song; he has also become my salvation. '"3 Therefore you will draw water with joy from the wells of salvation. When we meditate on and recognize every good thing that is in us in Jesus Christ, the Holy Spirit will effectively work all that we are in Jesus Christ. Philemon 6.
May the word of Christ dwell in you abundantly in all wisdom, teaching and exhorting one another in psalms, hymns and spiritual songs, singing the Lord gracefully in your hearts. 17 And whatever you do in word or deed, do all in the name of the Lord Jesus, giving thanks to God the Father through him. Col 3:16.
There is a divine mystery, a secret surprise that has been hidden from the world for generations, but now it is being revealed, unveiled and manifested for every holy believer to experience 27 Living in you is Christ who floods you in waiting for glory! This mystery, embedded in us, becomes a heavenly treasure chest of hope filled with riches of glory for his people, and God wants everyone to know it Colossians 1; 26,27 Translation of the Passion.
1 Cor 2: 9: But as it is written: "The eye has not seen, nor the ear has heard, nor entered into the heart of man the things which God has prepared for. those who love it. 10 But God has revealed them to us by his Spirit. For the Spirit searches all things, yes, the deep things of God. 11 For what man knows the things of a man except the spirit of man which is in him? Even so, no one knows the things of God except the Spirit of God. 12 Now we have received, not the spirit of the world, but the Spirit which is from God, that we may know the things which were freely given to us by God.
The Holy Spirit brings us more revelation of Christ in us, so that we can experience his fullness on earth!