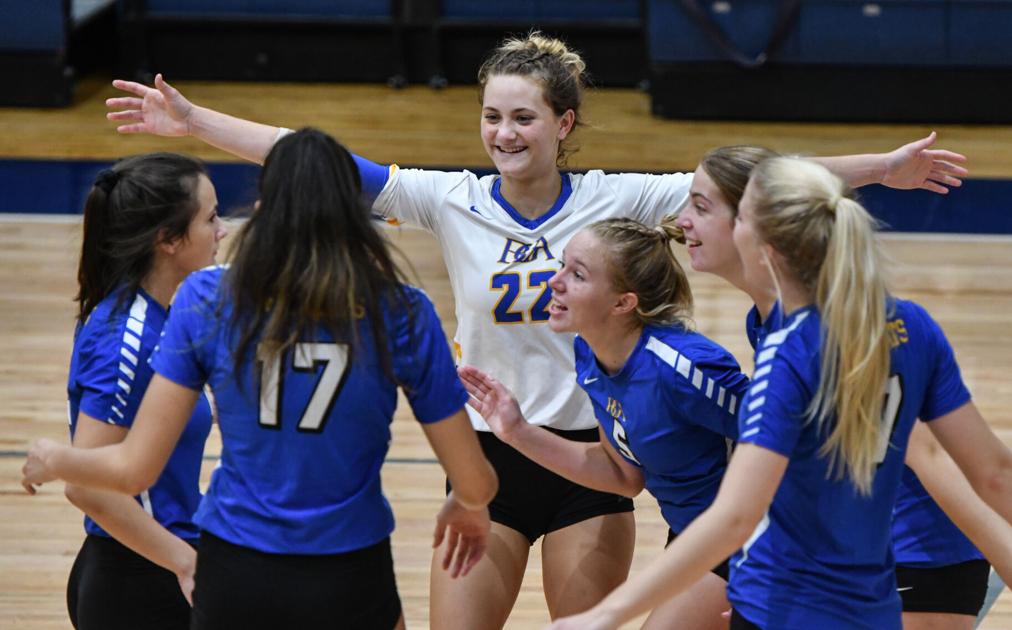 Volleyball: BGA heads to district final; Ravenwood wins regular season title; The page wins | Sports
[ad_1]
The Battle Ground Academy volleyball team qualified for the Intermediate District 3 Division II-A championship after a four-set victory over Middle Tennessee Christian School on Tuesday in Murfreesboro.
The Lady Wildcats won 25-21, 26-28, 25-23, 25-15 to advance to the title where they face Providence Christian Academy on Thursday. The PCA beat Franklin Road Academy in the other semi-final. Final scores have not been released.
Kyra Hampton paced BGA with 34 assists, five assists, five blocks and three aces in the win on Tuesday, while Izzy Northam tallied 45 digs. Gillian Baisden had six kills and seven blocks for the Lady Wildcats.
BGA coach Tatiana Alvarez admitted it wasn't her team's best offensive performance afterwards.
"MTCS picked up a lot defensively and we racked up some unforced errors early on," she said. "After stepping up the attack a bit and getting better defensive touches from our side, everything went well for us and we were able to finish with the win."
The Lady Wildcats, who improved to 25-2 overall, took a 25-6, 25-9, 25-10 victory over The Webb School on Monday in the district quarterfinals.
Mackenzie Huntington had nine kills and Baisden and Abby Robertson added seven each in that game.
Thursday's game will take place at the PCA. FRA will face MTCS for third place. All four go to regional.
The Lady Raptors posted a Franklin District 11-AAA sweep to lock in the regular season title Tuesday at Franklin.
Ravenwood won the regular season championship for the first time since 2011.
Tanya Sichling posted a record 13 kills with 13 digs and a pair of aces in the win. Kennedy Riggs added six kills and distributed 23 assists and Bella LePore had 23 digs.
Ravenwood wraps up the regular season Thursday at Independence.
The Lady Patriots claimed a District 12-AAA home victory on Tuesdays 25-19, 25-12, 25-16.
Tennyson Gorman had 10 kills to lead five Lady Patriots with at least five kills. Kate Horn added eight kills and nine digs and Grace Powell had seven more with three blocks.
Macee Anway led the offense with 32 assists and three aces.
The Lady Patriots wrap up the regular season Thursday at Christ Presbyterian Academy.
Other results
Brentwood Academy def. Christ Presbyterian Academy, 3-0
Submit your scores and statistics to [email protected]
[ad_2]