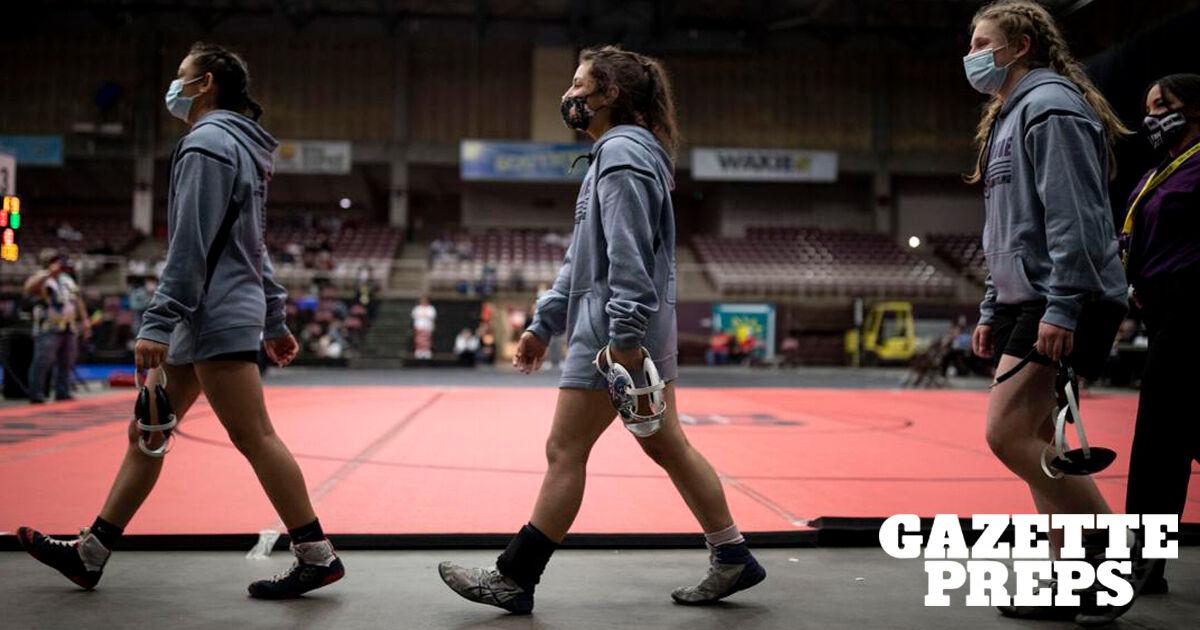 Thursday Prep Roundup: Fountain-Fort Carson Boys Wrestling Wins Late on Vista Ridge | Colorado Springs High School Sports
BOYS Wrestling
Fontaine-Fort Carson 38, Vista Ridge 37
At Vista Ridge: A victory in the 145-pound match landed a victory for the Trojans on Thursday. Kaemon Gabaldon pinned Briceson Bjork in the penultimate game.
Fountain-Fort Carson also picked up a big 5-2 decision victory with Conner Widhalm over Oliver Wojciechowski in the 106-pound match. Trojans also benefited from two early forfeits.
Discovery Canyon 48, Freedom 33
Cheyenne Mountain 50, Lewis Palmer 29
Palmer Ridge 9, Doherty 6
BOYS BASKETBALL
Air Academy 64, Pine Creek 55
At Pine Creek: Juniors Finn Horsfall and Corbin Garver scored 14 goals apiece en route to the Kadets' latest victory.
Five Air Academy scorers finished in double digits, with the team also racking up 33 rebounds and 11 steals. The Kadets moved to a clean 1-0 in the PPAC game with Doherty on the horizon.
Wooded Park 42, Ellicott 39
Central Pueblo 82, Cheyenne Mountain 56
Ban Lewis Academy 57, La Junta 32
Colorado Springs Christian School 46, Manitou Springs 41
Sierra 40, East Pueblo 38
South Pueblo 73, Freedom 35
Salida 83, James Irwin 35
GIRL SNEAKERS
Pine Creek 57, West Pueblo 55
At Pueblo West: The Eagles couldn't be stopped in the second half, beating the Cyclones 33-21 to take the lead for good.
Pueblo West had a 10-point halftime lead, but the Eagles allowed just eight points in the third quarter to make up most of the difference. Pine Creek went 8-4 this year, but only 1-0 in the league at the start.
Vanguard 94, Florence 26
At Vanguard: The Coursers got back on track on Thursday.
Vanguard scored a season-high 94 points, surpassing their previous record of 57 – which came in a victory over Ellicott in mid-December. After starting 0-2, the Coursers have gone a perfect 5-0 since, including a 4-0 league mark.
Cheyenne Mountain 54, Pueblo Central 33
Colorado Springs Christian 52, Manitou Springs 17
The Classical Academy 57, Rampart 49
South Pueblo 46, Freedom 44
Thomas Jefferson 59, Sierra 29
GIRL SWIMMING
Doherty 118. Coronado 62