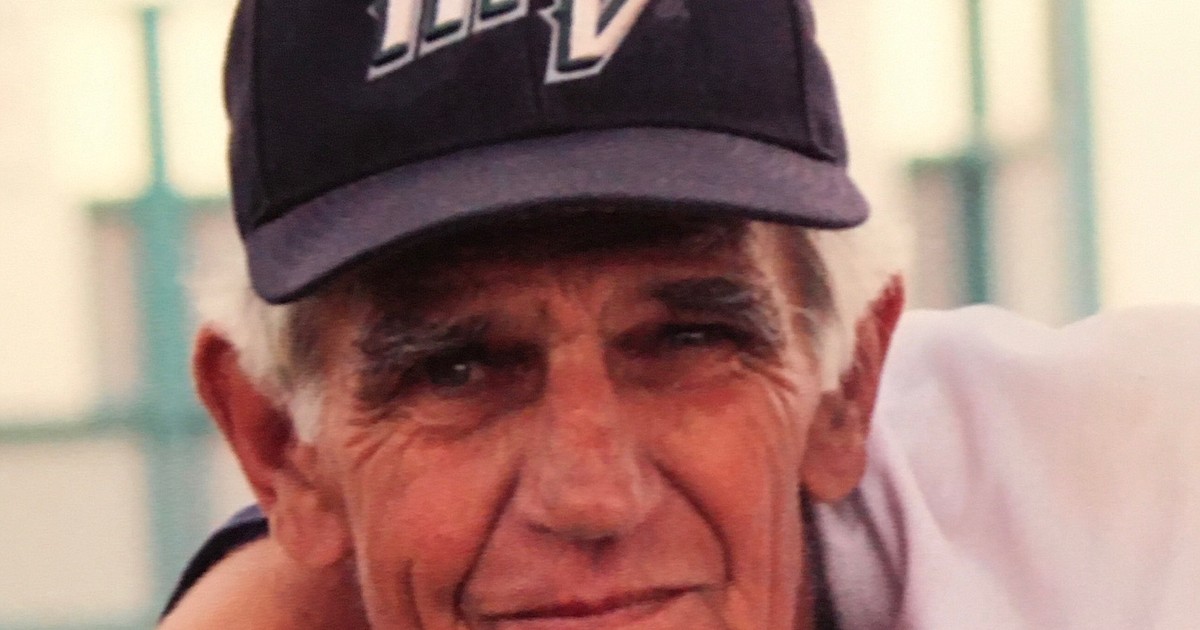 Scottish Crawford, 77 years old | Lake County Chief
In the cabin he built long ago, with his family and old dog by his side, Scot Crawford has left for his first day in paradise. He made sure to show us all a card from a painting he loved – a picture of a woman welcomed into Jesus' arms. Scot was a notorious hug and was ready for his hug.
Scot had a way to let you know he loved you. He wrote about it often, he talked about it often, and when he wanted to, he would tell you; which often was. He was the kind of guy people walked across the gym to shake hands with. He made sure the kids knew he was seeing them and enjoyed what they had to offer.
Scot enjoyed deep conversations and his family members testified, "He was wise with his words, was honestly spoken and written, and always out of love. "
"I feel so lucky to have been loved by your father. He had an unusual ability for that.
When life's troubles might have swallowed him up, he chose to forgive, he worked hard to accept, and excelled in never leaving us alone in our own pain.
His family was his pride and joy. We know this because he told us he was proud of us, and he told us that we gave him his greatest joy. He said he felt rich, loving us and knowing that we loved him and that we loved each other. We know this wealth because he taught it to us. Scot has been married to his wonderful wife, Philippa, for 30 years. Richer and poorer, sick and healthy, their marriage was devoted; an example for all of us. Scot had three sons, Simon, Duncan and Nicholas. Two decades younger than his brothers, Nick came as a blessing to his stepfamily. Scot really enjoyed watching the kids play sports. When a good game was played or a pitch froze a batter for a called third strike, there was Scot's signature one-syllable whistle of approval, loud in a gym and at perfect volume from a dugout. . You could hear it on the pitch even with a football helmet.
All over western Montana it looks like you are meeting someone who knows Scottish. "Crawford? Yes, I know your father. They know him because of baseball. He was instrumental in the creation and training of several baseball teams in the Jocko and Mission valleys. In the mid-1980s, there was no baseball in Arlee. With the help of some players' parents and a friend from the Tribal Council, Scot dug a lot and gathered the bare essentials. The first teams were brought together so Scot's sons could play ball with their friends. With barely enough boys to field a team and centauries in the infield, Arlee quickly became a force to be reckoned with. Farm kids, town kids, kids recruited onto their bikes at Mission so there could be nine batters – Scot has sharpened them to become tournament and season trophy winners.
The warm RC Cola in training and Dairy Queen's full meal offerings after the games at Ronan were the highlights of the summer. Scot would often pay half the team to eat, then had a little cone to make sure he had enough gasoline to get his team home in the bed of his Nissan van.
Scot's coaching style was unique, sometimes a hot word to challenge a dubious call, but more importantly just an encouragement for his players. This style was complimented after a hard-fought championship game in which his boys from Arlee ultimately dethroned Plains Powerhouse. After the last withdrawal, the Plains dugout emptied and their boys invaded the Scotsman, imploring him to be the all-star team coach.
Twenty years later, when Nick first started playing, baseball really took off. Nick has played and pitched beyond his years, pitching double-digit batting matches and moving on to Mission Valley Mariners and varsity ball. A varsity player himself, Scot was a catcher and he knew pitchers. How many shots has Scot taken over the years? Thousands, hundreds of thousands. Sons and grandchildren trained and caught in the yard at home, in the field and on the road. Even in his late 60s, Scot was ready to crouch down and insist that you show him what you had. When a blow took over the function of his mitten hand, there remained encouragement, ready for praise and a new gripping technique.
Over the years, Scot also fell in love with girls' fastpitch softball, benefiting from the skills and success of his granddaughters Haley, Rheid and Jerny; he imparted wisdom relevant to both sports.
Scot had specific instructions on what he wanted to do after his death. We have followed these instructions and added a few things to comfort ourselves. Scot wanted to be buried at home, like his father, with a minimum of accessories. We decided he should wear a catcher's mask and on his left hand the worn glove that his sons had pierced into oblivion. Inside the glove is his last championship. A used Babe Ruth league baseball signed by his family, generations of players from his own lineage, with their messages and respect. We buried him in the yard at midnight, in a windstorm that cut the power to half the valley. Under the light of the waxing moon and in the headlights of two pickup trucks, his family bundled up against the wind, shovels sparkling against the lush boulders, he was carefully covered. The event was calm, efficient and sad, but left us relieved and strengthened by it all. Our path – not typical, but neither is he. He would have loved it, just like he loved us.
Scotus' life has brought him many loved ones: little brother and sidekick Larry; the love of his life, Philippa, and their son Nicholas (Kayla); sons Simon (Jennifer) and Duncan (Jana); a multitude of grandchildren: Jake, Mychael, Cortney, Rylan, Haley, Colt, Rheid, Jerny, Charley and Lilliana; and great-grandsons Kade, Kase and Jaxson.
Scot had lifelong best friends in Frank White and Bruce Johnson. He was close to Simon and Duncan's blended siblings, Jay, Jordy, Romy and Hilly, and remained friends with ex-wife Janet and husband Jerry. Scot's community was made up of devoted neighbors and a city of people who came together for him. Somehow he always managed to get an old dog. Last in line, his heavy, aging, loyal, black-and-white mate, Joey. Joey knew in the end. He was confused, but somehow perfectly aware of what was going on.
We hope we have said all we have to say; we probably didn't, but we could see in his eyes that he knew this: "Our memories are a blur of exquisitely clear moments, which have transformed us all into the men we are. We are so happy to have been able to live with and because of you. We are so proud to be your sons and brothers to each other. As fathers and men, you have been our inspiration and always will be. Thank you for teaching us so honestly and by unwavering example. We promise to always let our families know that we love them as you loved us. Know it and be proud. You will always be in us, and all of us. You will surely be missed. We love you, dad.