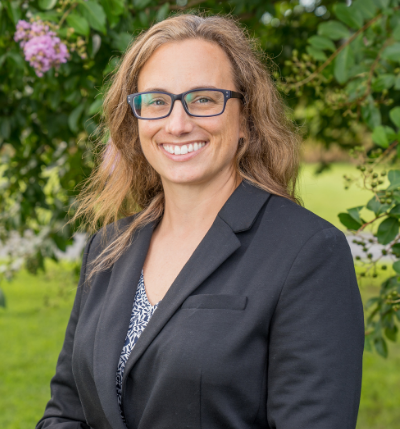 Delmarva Christian announces additions to its management team
[ad_1]
Delmarva Christian Schools, a non-denominational Christian school system with campuses in Georgetown and Milton, recently added four members to its district leadership team.
The need for additional leadership follows a year of increased enrollment and retention at Christian schools in Delmarva, along with pedagogical innovation, growth of facilities and interest in education Christian through Delmarva.
Jessica Hague is the Director of Education at Milton Campus, and she has 15 years of experience in education and leadership. She received her Bachelor of Arts in English: Literary Studies from the University of Delaware. Before teaching at Delmarva Christian, she worked for nine years at Eagle's Nest Christian Academy as a college English teacher.
Since 2015, Hague has been a College English Teacher at Delmarva Christian Schools Milton Campus, writing her K-8 English Language Arts Standards for Reading, Writing and Grammar as well as Goals for English from the sixth to the eighth year.
Eric Reiske is Director of Marketing, and he brings nearly a decade of digital media experience to this role. He graduated from James Madison University with a BA in Business Administration and Marketing with a business-consumer focus. Most recently he was a professor of technology at Delmarva Christian High School, creating courses in photography, graphics and broadcasting. Prior to working with DCS, Reiske worked in marketing for the Delmarva Shorebirds and two other minor league baseball teams at 7th Inning Stretch, and in marketing consulting at Vocus Inc., now part of Cision.
Kelley Ridley is the high school's new director of education. Ridley is entering his 13th year at DCS. She received her Bachelor of Arts in English with a concentration in Journalism from the University of Delaware. She also obtained a Masters of Education in Secondary Education from the University of Wilmington. Ridley has held other leadership roles at Delmarva Christian, including that of Principal Teacher. Prior to working with Delmarva Christian Schools, Ridley worked in Sussex Central as a teacher.
Keith Stonebraker, Sporting Director, has been a coach and teacher at Delmarva Christian Schools for seven years. Previously, Stonebreaker worked for 18 years for PharMerica, Wilmington Trust Company and JP Morgan Private Bank.
Other members of the leadership team include Director of Schools Matt Kwiatkowski, Director of Business Jennifer Reiske, Director of Early Learning Center Jen Donihue, Director of Delmarva Campus Christian Milton Drew Jensen, Director of Advancement Justin Savini and Dean of Students Mary Beth Rimmer.
Delmarva Christian Schools – one school, two campuses, three programs – strive to mature young people to become critical, well-educated, biblically-minded thinkers as they seek to discover their calling for life. For more information on Delmarva Christian Schools, visit delmarvachristian.org or dial 302-856-4040.
[ad_2]