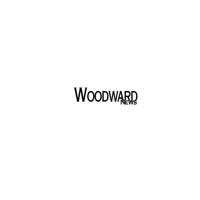 Boomers Wrap Up Tournament, Girls Take Consolation Title | Local News
Woodward ended play in the Jones Kiwanis tournament on Saturday by splitting a pair of games.
The girls earned their 10th win of the season and the consolation championship trophy with a 44-23 victory over Lindsay, a top 20 Class 3A team.
A huge first half carried the Boomers as they took a 32-3 lead, giving up no field goals in the half.
All-Tournament Selection Thessaly Pfeifer led the Boomers with 19 points and Masey Porter scored nine.
Faith O'Handley added five points, Avery Edwards and Presley Pruett scored three each, Jiseele Hagemeier and Riley Moore two each and Bryleigh Douglas-Fisher scored one.
The men's team fell prey to a big third period from Perkins and lost the game for third place 58-44.
Perkins led 27-21 at halftime, then exploded for 24 points in the third period to open a 51-30 gap.
Jesus Cano, named to the All-Tournament Team, had 18 points for the Boomers. Peyton Hughes added eight, Jake Mead and Kash Shipley seven each and Sammy Baker scored four.
The Boomers have fallen to 8-8 this season.
On Friday, Woodward lost 55-38 to Lindsay in the semifinals. Cano had nine potions and Hughes eight in this game.
The Woodward girls beat Perkins 47-35 on Friday with Pfeifer and Porter combining for 30 points.
The Boomers will be home for the first time since Dec. 21 on Tuesday as they host Alva.
It's the start of a big homestand for the Boomers, who have just one more road contest at Alva on February 8.
On January 28, the Boomers host Clinton. Guymon between February 1 and Heritage Hall on February 4.
On February 11, Altus goes homecoming and the regular season ends with a senior night against Sayre on February 15.
Area scores
Saturday matches
high school girls
Texhoma 51, Agra 34
Arapaho-Butler 37, Thomas 30
Arnett 59, Laverne 54
Chattuck 48, Balko 35
Bethel 52, Clinton 50
Binger-Oney 36, Fort Cobb-Broxton 35
City of Boise 37, Sayre 36
Buffalo 38, Beaver 28
Elk City 43, Cache 31
Hydro-Eakly 55, Calumet 37
Oklahoma Bible Academy 44, Caney Valley 31
Mooreland 27, Canton 21
Canugte 49, Sentinel 44
Cimarron 47, Pioneer 40
Waukomis 45, Covington-Douglas 36
Lookeba-Sickles 47 years old, Cyril 38 years old
Deer Creek-Edmond 59, Enid 21
Garber 46, Drummond 44
Duke 43, Cheyenne-Reydon 38
Hammon 59 years old, Erick 29 years old
Oklahoma Christian 58, Fairview 55
Turpin 58, Fargo-Gage/Fort Supply 40
Kingfisher 45, Yukon 31
Hobart 60, Leedey 34
Lomega 61, Kremlin-Hillsdale 26
Seiling 74, Merritt 43
Watonga 55, Okarche 52
Cherokee 50, Ringwood 34
Okeene 51, Southwest Alliance 44
Timberlake 45, Burlington 36
Vici 42, Shattuck JV 33
Oklahoma Union 49, Alva 34
Arapaho-Butler 43, Burns Flat-Dill City 34
Boise City 53, Balko 50
Castor 42, Canton 38
Hinton 66, Apache 52
Turpin 55, Buffalo 51
Cache 55, Elk City 47
Hydro-Eaklly 64, Calumet 60
Cherokee 42, Timberlake 30
Chisholm 52, Guymon 44
Cimarron 54, Dover 40
Waukomis 62, Covington-Douglas 42
Garber 56, Drummond 46
Seiling 49, Duke 33
Bethel 67, Fairview 40
Mooreland 58, Fargo-Gage/Fort Supply 47
Granite 35, Eric 30
Kingfisher 60, Guthrie 40
Leedey 44, Hollis 22
Laverne 51, Sayre 44
Lomega 70, Ringwood 50
Watonga 56, Okarche 44
Southwest Pact 71, Okeene 44
Oklahoma Christian 68, Clinton 59
Chattuck 56, Vici 44
Canute 55, Thomas 40
Turpin 55, Buffalo 51
Weatherford 63, North Rock Creek 50
Friday matches
high school girls
Alva 76, sophomore Jenks 20
Elk City 53, Altus 41
Arnett 65, Balko 48
Castor 50, Sharon-Mutual/Taloga 21
Buffalo 42, Waynoka 32
Sentinel 52, Burns Flat-Dill City 16
Box 37, Fairview 23
Cheyenne-Reydon 50, Erick 47
Harrah 56, Chisholm 22
Perry 51, Clinton 36
Snyder 29, Cordell 25
Garber 59, Covington-Douglas 26
DCLA 30, Burlington 25
Seiling 70, Duke 38
Fargo-Gage/Fort Supply 33, Mooreland 29
Hollis 42, Mangum 23
Kingfisher 54, Guymon 43
Kremlin-Hillsdale 47, Cherokee 42
Laverne 42, Shattuck 30
Oklahoma Bible Academy 51, Freedom 34
Lomega 80, Ringwood 23
Merritt 47, Hammon 41
Okarche 76, Southwest Alliance 37
Pond Creek-Hunter 44, Pioneer 38
Sayre 43, Vici 42
Texhoma 48, Hominy 38
Turpin 45, Canton 37
Drummond 43, Waukomis 36
High school students
Dallas Thunder 36, Altus 16
Alva 65, Cleveland 59 (overtime)
Beaver 46, Waynoka 40
Eric 36, Blair 28
Mooreland 46, Buffalo 45
Township 41, Sharon-Mutual/Taloga 30
Canut 66, Corn Bible Academy 22
Cashion 57, Oklahoma Christian 55
Cherokee 41, Lomega 40
Chisholm 55, Harrah 48
Cordell 52, Snyder 50
Drummond 50, Covington-Douglas 36
Okarche 64, Coyle 57
Dale 63, Clinton 47
DCLA 57, Burlington 51
Pioneer 42 Dover 36
Duke 48, Hammon 31
Elk City 41, Star Spencer 40
Fairview 54, Perry52
Fargo-Gage/Fort Supply 47, Turpin 41
Garber 70, Waukomis 32
Granite 41, Cheyenne-Reydon 36
Guymon 62, Chisholm JV 33
Mangum 60, Hollis 45
Kingfisher 45, Christian Academy of Oklahoma 32
Lawton 59, Enid 55
Hobart 60, Leedey 57
Kremlin-Hillsdale 60, Medford 43
Watonga 72, Mulhall-Orlando 58
Okeene 35, Crescent 32
Timberlake 55, Ringwood 35
Riverfield 59, Oklahoma Bible Academy 36
Vici 61 years old, Sayre 56 years old
Seiling 56, Merritt 46
Thomas 51, Sentinel 49
Shattuck 51, Laverne 36
Weatherford 72, Tecumseh 47
Texhoma 70, Yale 51