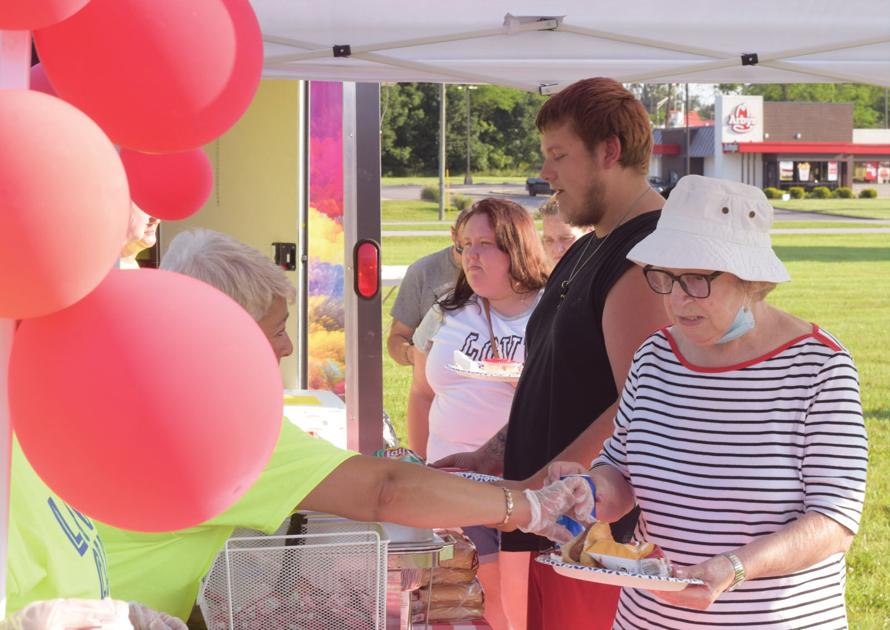 Abundant Life Church to Host Love Out Loud Crusade | Veneration
A community church event featuring live music, freebies, free meals and door prizes will return this weekend by popular demand.
Hosted by Abundant Life Church, the Love Out Loud Crusade is scheduled to take place today and continue through Sunday near the parking lot at Ollie's Bargain Outlet, located off East Lincoln Trail Boulevard in Radcliff.
Each Crusade event will begin at 6 p.m. with a meal and registration. Door prize draws will take place from 6:30 a.m. to 7:30 p.m., according to Abundant Life Missions Coordinator Stacy Bonet.
Bonet said Love Out Loud is an initiative the church has been pursuing for about four years. She said the first set of Love Out Loud Crusade events took place in June.
More than 500 meals and more than $ 5,000 in prizes were handed out over the three evenings of the June Crusade, Bonet said.
"We have decided to welcome another because of the great response, the visible need for hope and community support and the love in our hearts to reach our community with the gospel of Jesus Christ", she declared.
Today, a "gift tent" will be set up, providing free items to attendees. The tent will continue to be set up throughout the crusade until all items are gone, Bonet said.
Some of the door prize items that will be offered include gift cards, televisions, a hoverboard and more. Those who sign up for door prizes also have a chance to win $ 100 for an electricity or water bill paid by the church, Bonet said.
"People need to know the love of God in a tangible way," Bonet said. "The core of our message is that God is a good God. He is a God of hope, healing and miracles. Paying the bill might be a miracle for someone, but it won't last long. Yet sometimes it takes that ray of hope or that award winner's smile to open your heart and realize that God is good and sometimes people need that reminder.
The free meal provided will change each night, Bonet said. Today's meal will include burgers and hot dogs with some sides and dessert; Saturday's meal will include spaghetti, salad, bread and dessert and Sunday's meal will include chili and hot dogs with dessert.
Other features of the event will include children's games, corn hole, giant Jenga, and competitions. The Abundant Life Church Worship Orchestra will provide live music.
On Sunday evening, the church will offer community water baptisms for those who are interested.
"We believe that with one event people will step up and hope to work again, dream again, restart businesses, have the joy of reconnecting with families, bringing their families back to their local churches to achieve a greater goal. important, Bonet said.
Andrew Critchelow can be contacted at 270-505-1413 or [email protected]